Meet the Team
The Connections That Bind
Geoff and Valerie Young,
Publishers of Horse Connection Magazine
There is something special about horse people. Geoff and Valerie Young know this intimately because as publishers of Horse Connection Magazine they are integrally connected with horses
and riders. They are ambassadors for the industry who passionately explore the world of horse and rider with a wide eyed optimism that has allowed them to discover deep hidden truths, and groundbreaking stories that pulsate with the heart and passion   people who love people.  Horse Connection Magazine is celebrating 10 years and 100 issues with Geoff and Valerie at the helm.  Each story has paid homage
to horse and rider, and the stories resonate with the respect and admiration for the unique symmetry between the two. "One of the greatest perks of this job has been the opportunity to meet different people around the United States and the world, connected by a shared love of horses," says Valerie.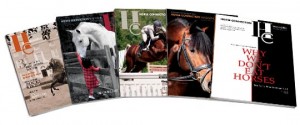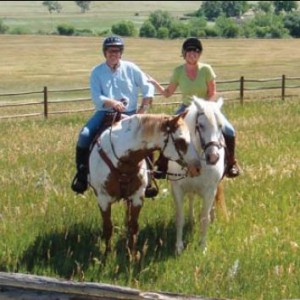 "For me it is the incredible stories that I have helped to uncover, and the introduction to never before told stories that astound me each day. What a privilege to do this job and bring them to life," adds Geoff. And oh what stories have been told! Horse Connection has introduced readers to heartwarming, inspired, historically significant and
groundbreaking stories. Stories like the award-winning tale of Tom Bass, a former slave who became a world famous rider and trainer; or the adventures of Bud and Temple Abernathy, who at six and 10 years old rode across the US on horseback, becoming the youngest riders to make the trek alone. The magazine has broken stories that challenge our basic beliefs about what we think we know about horses in pieces like "Why We Don't Eat Horses," a thoughtful and comprehensive examination of historical religious law and its impact on our modern day relationship with horses; and the investigative
account of Ernest Shackleton and his failed South Pole Expedition. The visually stunning magazine stands out as much for aesthetics as the soul stirring articles that populate
its pages. Geoff and Valerie deliver heart and soul in each issue that celebrates and honors the partnership between man and horse, but also speaks volumes about the partnership between
these two creative powerhouses. Geoff was an acclaimed, nationally known touring stand-up comedian and corporate speaker when he met the equally dynamic Valerie, a superstar Sales Manager instrumenta in growing the the start up publication, For Rent Magazine into a national brand. Both were living in Seattle and met at a charity golf event. Valerie organized the event for the magazine, and Geoff had volunteered to perform. Two years later the couple went on their first date and began a journey that would lead to a permanent partnership. The two married at their Seattle home in their barn surrounded by the people and animals that they loved. Three generations of Geoff's family have lived in Colorado. After more than two decades in Seattle,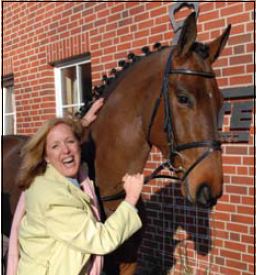 the couple decided it was time to saddle up their lives and the company Valerie founded in 1991, the WindFire Group, an advertising agency, and head home to be closer
to Geoff 's family. Fate seemed to play a hand in Geoff and Valerie's next chapter.
They picked up a horse magazine, the Rocky Mountain Horse Connection,
at a local store, and felt such a strong connection that they knew they wanted to buy the publication. It took them more than a year to convince the magazine's owner to
sell, but the couple had a vision and would not be deterred. Combining Geoff 's talents in multimedia and communications, and Valerie's in publishing, sales and marketing expertise, would be a perfect fit to evolve the regional publication into a national brand. The couple bought the publication three weeks before 9/11. As a result, the premiere issue was pushed back by a couple of months a Geoff and Valerie mourned with the nation and figured out how to move forward with sensitivity. The first issue premiered with a horse and rider on its cover and the American flag screened in the background. It reflected both sensitivity to a nation still in mourning and a bold declaration that the tragedy would not destroy the stories still to be told. The 9/11 issue is memorable, but when asked to
choose a favorite issue, the couple visibly wince. "That's like asking who is your favorite child," says Geoff. It is clear that every issue is a labor of love, and Geoff and Valerie
eagerly share the stories and experiences that have enriched their lives as publishers of the magazine. Geoff, the consummate storyteller passionately relates the tales that have captivated and fascinated him.  Val eagerly details the joys of meeting the people behind the stories. Together they recreate the magic of the extraordinary bonds that exist between people who are diverse in language, dress and culture, but united by a shared passion for horses. For 10 years they have told the stories, but recently were thrust into living the story. A call from Samantha Milbredt, the previous owner of the magazine, alerted them that 63 Icelandic horses, dumped at a feedlot, were in danger of going to slaughter in Canada. "We have always supported the community, but now we were confronted with a situation where we needed to put boots on the ground and get involved," says Valerie.  For three weeks, Geoff and Valerie put the magazine on hold, and with the support of Jami Jensen and Cameron Fitch of Crooked Willow Farms, and many others in the community, including film star Pam Grier, devoted a full time effort to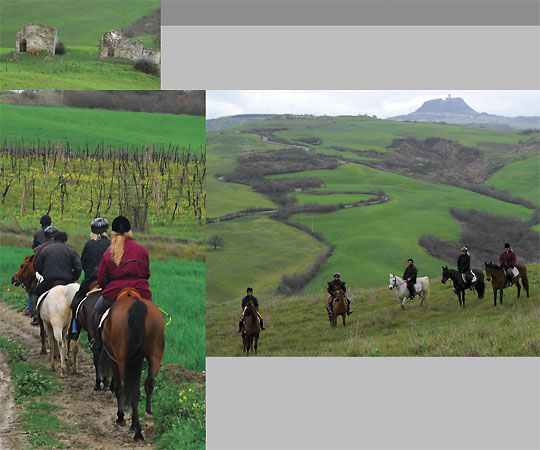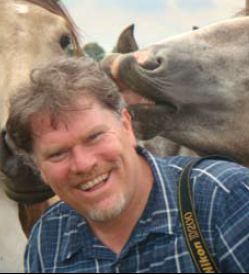 rescuing the Icelandic horses. Valerie looks out at the two remaining "boys" that are still in her pasture and declares that the costs were considerable, but well worth it. This year's summer circuit will mark the first Horse Connection Paddock Club. It is the perfect venue for sharing and discovering new stories. "This is all about the communication and relationship with the competitors, and we are looking forward to getting their feedback and learning more about what they want to see and what we can do for them as an industry," says Valerie. "It's particularly exciting this year, because we are all excited about all the new changes at The Colorado Horse Park." The world of publishing is constantly evolving and Geoff and Valerie have embraced the shift as they plan for the next ten years. In November they launched the magazine's iPad app, which has been well received in the US and global
markets. Times are changing but the couple assures that they will continue to go forward with the same passion and vigor that have earmarked the magazine. Judging from the connections that have been made in this first decade, readers, whether electronic or print, are sure to delight in the tales yet to be told.
– Karen Swim