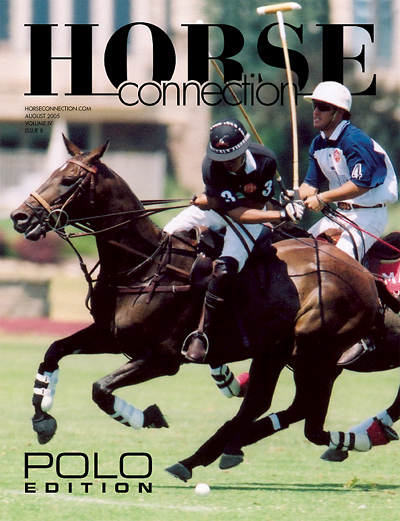 Hot Players & Sizzling Horses – The Denver Polo Classic – August 2005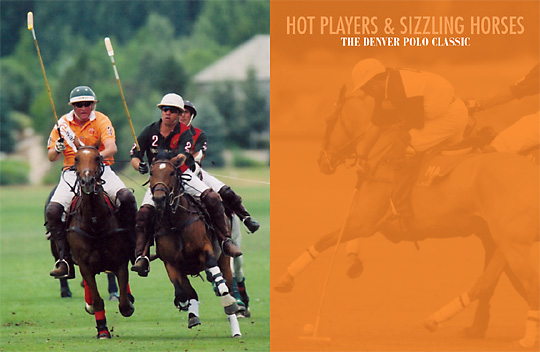 robin brown
The temperature in Colorado hit record-breaking highs, but those weren't the only records broken in July as the Denver Polo Classic at Columbine Polo Club was played before attendance shattering crowds on July 17th.
Celebrating its 18th year, The Denver Polo Classic, sponsored by the Denver Active 20/30 club was bigger than ever this year. All three days of events had capacity crowds and raised approximately $160,000 for disadvantaged children's charities. Friday night's Black Tie Ball featured Latin fare and music. A silent auction was followed by Denver favorite, Hazel Miller, who entertained the well-dressed crowd. Saturday, Family Day, saw the biggest crowds ever to witness the two semi-final matches between teams Avande, Piper-Jaffery, Koncilja & Associates and High Prairie International Polo.
The two giant white tents were sold out on Sunday and the enthusiastic crowd cheered on the teams of Piper Jaffery and Koncilja & Associates in the consolation match. The tough play of professional players Mauro Amavet and Bob Kohler kept the always dangerous and well-mounted Texan, Miguel Silvestre, away from the goal to come out on top. Miguel, a past winner of the Denver Polo Classic, managed to walk away with a Best Playing Pony award, one of many that he and his excellent ponies have won. The Championship match featured the Avande team versus the High Prairie International Polo team. The High Prairie team had the indomitable center of Argentine professional, Luis Saracco and American, Bryan Middleton. Both pros, helped by their patrons, Bob Gray and Steve LeBlang, were the team to beat as they have won USPA tournaments in June. Team Avande threw everything they could muster at them, but High Prairie won the day in a fast, clean game of polo. Several thousand polo fans enjoyed dining on an array of food offered by several of Denver's best restaurants; thrilling Jack Russell races between matches, and of course, the traditional divot stomp on the field at halftime.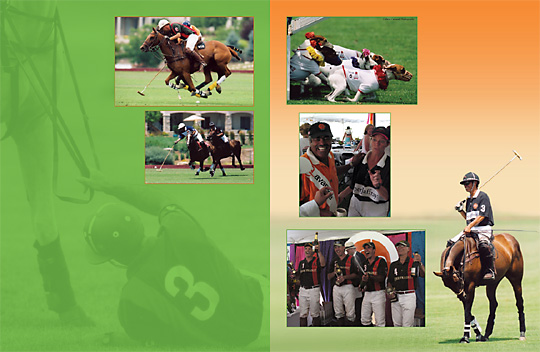 Worried that you're going to miss out on polo this season? No worries. Come to the Chicks with Sticks ladies' polo tournament at Columbine Polo Club on August 13 and 14. The tent will be up, there will be a hat judging contest and the opportunity to see the best local women players as well as some of the best national women players who are flying in for the match. All for a great cause, the proceeds help The Urban Farm, a wonderful organization which teaches disadvantaged kids how to ride and about farm life.
Get your John Travolta white suit or your platform shoes out to boogie down at the Disco Tailgate Party at Columbine Polo Club on August 20. It makes perfect sense to disco down and watch polo at the same time. The season will wrap up on September 18.